SIGNING HISTORY SINCE 1907

SIGNATURE IS A UNIQUE EXPRESSION OF INTENT, CONFIRMATION OF IDENTITY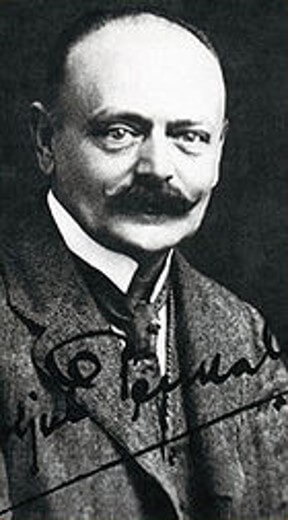 Slavoljub Eduard Penkala
Engineer Slavoljub Eduard Penkala was one of the most significant inventors of the early 20th century.

He was a Croatian chemical engineer and inventor of Polish descent, with Polish-Jewish and Dutch origin. Penkala was born on 20th April 1871 in Liptószentmiklós, Hungary (today Slovakia today).

After graduating on in September 1892 and completing his studies at the universities in Vienna and Dresden, he graduated from the Royal High School of Technical Sciences in Dresden in March 1898. He wrote his doctoral dissertation in the field of organic chemistry.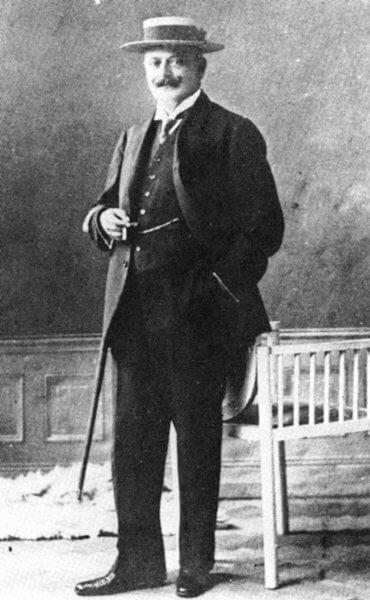 Even then at that time Penkala already spoke, read and wrote German, Slovak, Polish, Hungarian. He also and spoke French.

During his studies, he attended violin lessons, where he met his future wife, the pianist Emilia Stoffregen, with whom they he would havehad four children.

After his wedding, in 1900 he chose Zagreb as his family's place of residence and settled in at today's address 17 King Tomislav Square 17 in Zagreb. This is where his brilliant career began. Over time, he added Slavoljub to his name and became a naturalized Croat.

FIRST FOUNTAIN PEN WITH SOLID INK
IIN THE WORLD
PATENTED IN 1907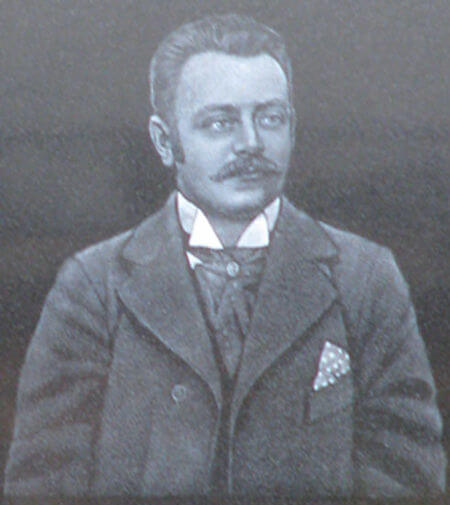 The creative spirit and the environment in which he lived and worked resulted in about 80 inventions and innovations applicable to daily life, industry, transport, etc.

His work coverds inventions in the field of mechanics, chemistry, physics and aeronautics.

Already in 1903 he patented a thermophore in Budapest, Vienna and elsewhere. In Simultaneously parallel, he worked on inventions of a mechanical pen and fountain pen.

He patented the world's first mechanical pencil on 24th January 1906. As early as 1907, he patented the world's first solid ink pen on 31th May 1907.

Patents have been filed in more than 35 countries.

PENKALA SOUGHT TO GET HIS INVENTIONS INTO PRODUCTION
AND THUS GAIN USEFUL VALUE, SO
HE BECAME THE FOUNDER OF SEVERAL COMPANIES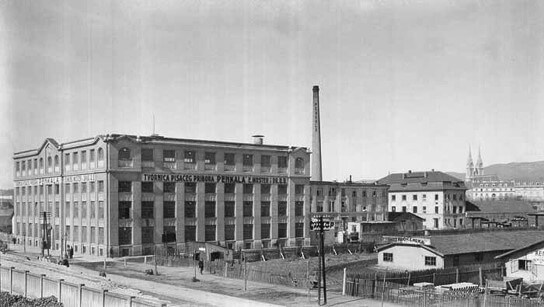 Penkala Moster colaboration
Penkala met Edmund Moster and his brother Moor in 1906 and entered into an agreement with them to establish Penkala-Edmund Moster & Co.

The company built a factory in Zagreb and began manufacturing automatic mechanical pencils, fountain pens and other writing accessories according to Penkala's patents.

This factory soon became one of the world's largest manufacturers of stationery, and the mechanical pen has achieved great market success in some 70 countries.

That is why the name term Penkala, under which it was sold, has becomewas established used in speech for a pen of its thiskind, and in some countries it is still used today.

Edison Bell Penkala Record
In 1908, Penkala began casting the first gramophone records, and only a year later the he was the first in Croatia began to begin recording the voices of our operetta and opera singers on the Edison-Bell-Penkala (today Croatia Records) gramophone records in Nikolic Street (today Tesla street today).

The cooperation was agreed in London. The company was involved in the production of plates records and gramophones.

Alongside the Zagreb factory in Zagreb, another Moster family member opened a the second factory in Berlin, Germany, with awhich was a joint venture.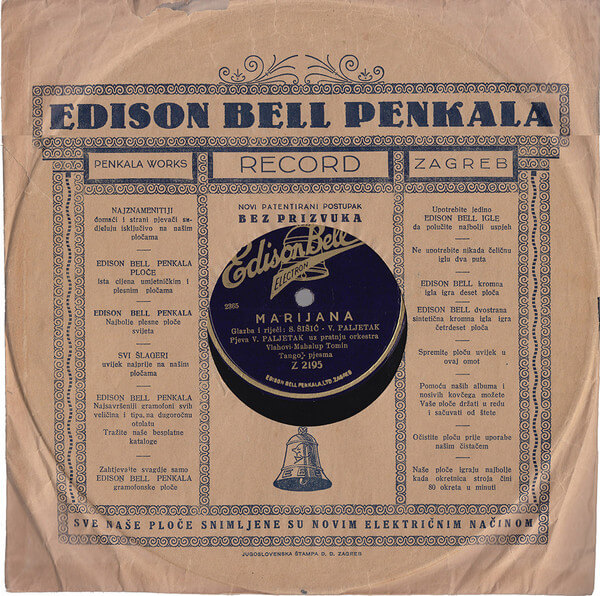 PENKALA MADE MORE THAN 70 INVENTIONS AND INNOVATIONS

In 1908, Penkala began constructing an aircraft in Zagreb, which made the operation so easy that anyone on it could fly it, without special preparation and training.

He patented his innovations in 1909, and the aircraft was completely completed in 1910.

He built a hangar at a military training ground between the village road and the Črnomerec creek stream in Zagreb, thus organizing the first take-off in Croatia.
There, Dragutin Novak took off by plane and became the first Croatian pilot.

Penkala gradually modified the original structure to improve her his flying skills. But the aircraft was still difficult to operate, and in 1910 an accident occurred in which the aircraft was damaged, after which Penkala gave up further work on it. Nevertheless,

Penkala's aircraft remained was remembered as the first aircraft built and flown in Croatia.



SOME OF OTHER'S PENKALA'S INVENTIONS

fluid flow measurement system
parasite xylolite preparation in railway sleepers
ebonite (the mass from which turntables were made)
thermos bottle and thermophore
turntable needle and the turntable
PENKALA'S PENCILS AND FOUNTAIN PENCILS
HAVE BEEN EXPORTED TO MORE THAN 70 COUNTRIES IN THE WORLD
In his efforts to develop industry in the city of Zagreb and throughout Croatia, he died suddenly on 5th February 5, 1922, after an official trip from which he returned with pneumonia.

And so at the age of 51, the life of a great creator was cut short.

The square near his former hangar was named after him, and in the courtyard of today's Nikola Tesla Technical Museum is his bust , among the great figuress of Croatian science and technology., is his bust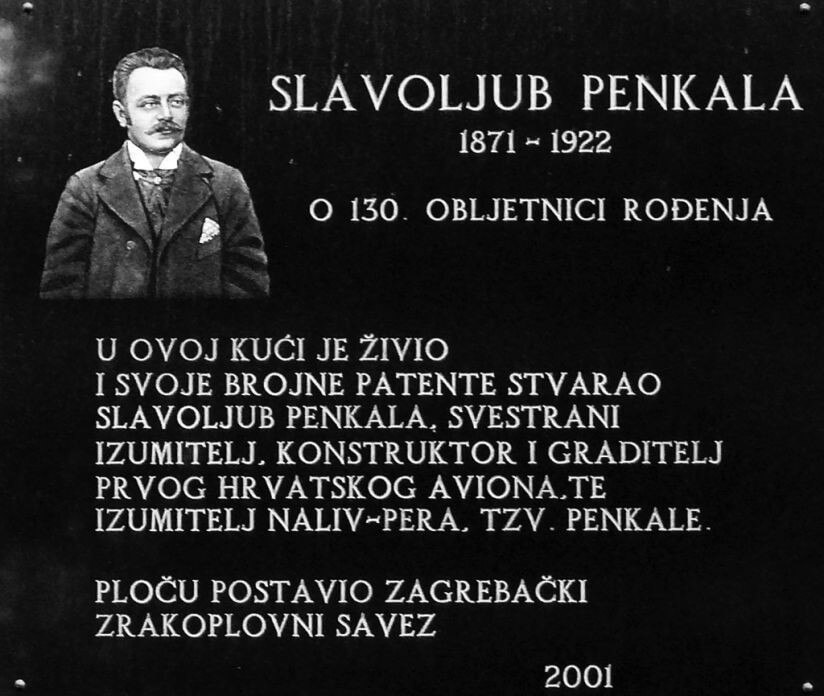 LET'S MAKE THE PEN WORTHY OF YOUR SIGNATURE

info@slavoljub-penkala.hr